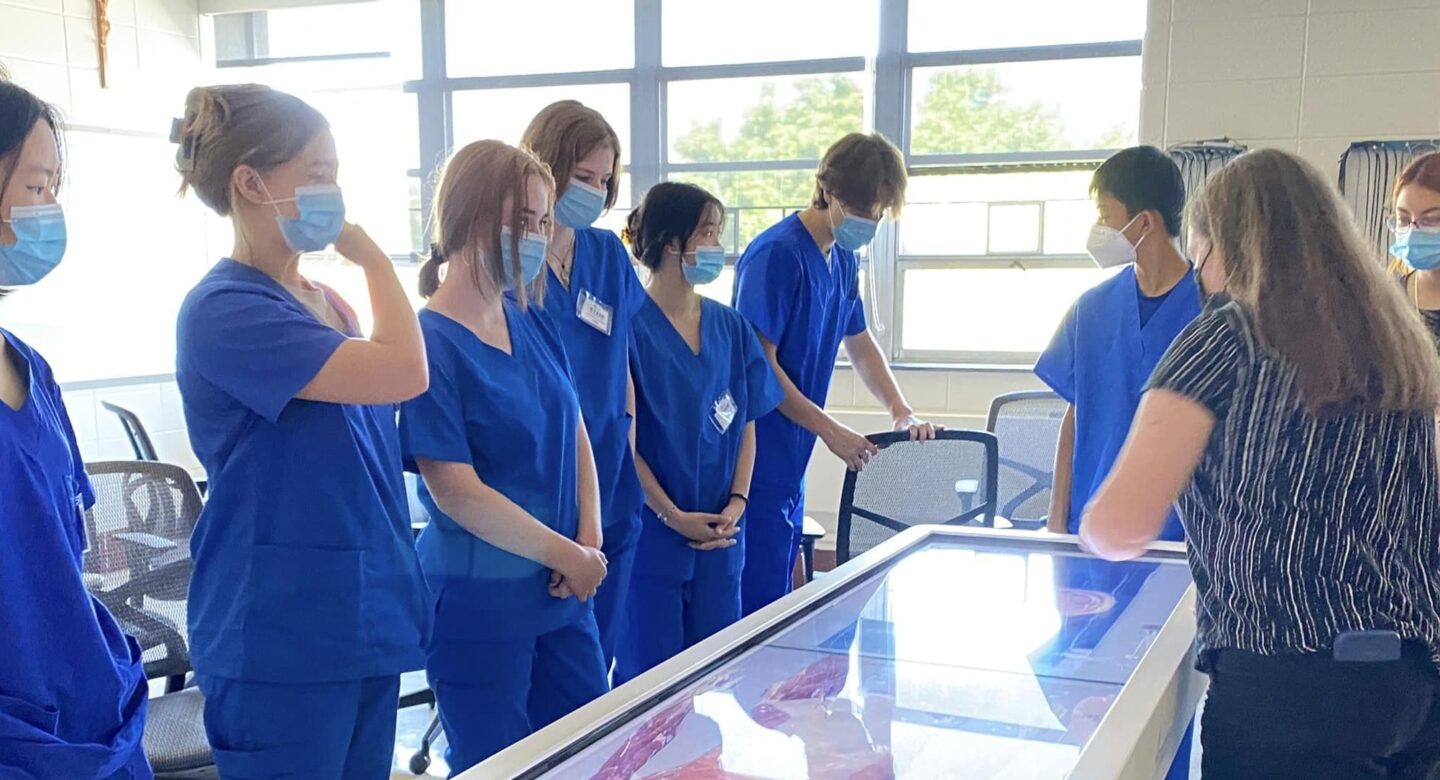 Health Care Connect's youth outreach through Chester County Economic Development Council's STEM Innovation programming and other activities, have all been consequential for more than the past 20 years in terms of pipeline awareness of health care career paths.
Creating a diverse healthcare pipeline of passionate students to lead the way in caring for tomorrow's patients is key to maintaining healthy communities. It is also essential to reach out to underserved communities with program offerings that enable those students to imagine futures for themselves in the dynamic field of health care.
From July 2021 through June 2022, with the support of numerous HCC members:
Forty-two (42) students earned nationally recognized healthcare certifications while participating in CCEDC's STEM Innovation Healthcare Career Connection Academy afterschool program.
Students were awarded certifications in at least one of the following: HIPAA, Blood Borne Pathogens, Sexual Harassment and Healthcare Ergonomics.
After school programs worked with TANF-eligible students from underrepresented communities. The certificates level the playing field for these students allowing them the confidence and competency to compete for job shadow and employment opportunities.
In addition, 33 students attended either a Medical Excursion or Pre-College Healthcare Summer Career Academy and also completed at least one of the above certifications.
HCC participated in two afterschool healthcare career focused programs and five summer camps.
If your organization would be interested in supporting youth programming in any number of ways from equipment and monetary donations to staff involvement, please contact:
Patti VanCleave Vice President, Workforce Development pvancleave@ccedcpa.com
Tracey Oberholtzer IP Events & STEM Programs Manager toberholtzer@ccedcpa.com
Health Care Connect is an initiative of the Chester County Economic Development Council and is funded in part by the private sector with grant funding, received from the Pennsylvania Department of Labor and Industry through the Chester County Workforce Development Board.