Covid-19 Resources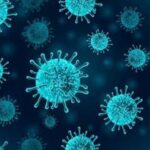 Chester County and this region's community  groups have a tried and true collaborative mission to continually improve health and access to health care for all residents.
Information is available at https://www.chesco.org/4376/Coronavirus-COVID-19
Please review these resources and let us know of any we should add.  Thanks!
——————————————————————————————————–
Health Care Connect's and Immaculata University's own, Dr. Jane Tang,  PhD, RN, NE-BC, Chair and Professor, Division of Nursing reviewed and curated these helpful resources listed below.
U.S. Department of Health and Human Services
Centers for Disease Control and Prevention (CDC)
Universities and Professional Associations
The Coronavirus Resource Center, Johns Hopkins University & Medicine is at the forefront of the international response to COVID-19. This website provides resource to help advance the understanding of the virus, inform the public, and brief policymakers in order to guide a response, improve care, and save lives.
Coronavirus Resources for Nurse Educators, American Association of Colleges of Nursing (AACN) is the national voice for academic nursing. The AACN is providing
PPE – Infection Control: Donning and Doffing by Beth L. Beam, PhD, RN.,University of Nebraska Medical Center Hospital.  Developed in conjunction with The Nebraska Medical Center following guidelines provided by The Centers for Disease Control (CDC), Proper use of Healthcare Personal Protective Equipment (PPE) describes the correct donning and doffing sequences of recommended equipment.
COVID-19 Patient Simulation Course – by CaseNetwork. An online medical education company, provides free, evidence-based online COVID-19 education to ensure learners are equipped with the latest knowledge needed to care for their patients and themselves during this rapidly evolving pandemic. This "virtual patient" case is presented as a simulated patient experience and goes over the coronavirus differential diagnosis, important diagnostic tests, management including infectious disease precautions in the hospital, and home discharge protocols.
Nursing During Pandemics – COVID-19 Free 3-hour Training Program by University of Hawaii Manoa School of Nursing & Dental Hygiene is offering a free online training program "Nursing During Pandemics – COVID-19" targeted to nursing students and frontline nurses addressing the COVID-19 pandemic that is unfolding in Hawaii, the U.S. and around the world.
Training Portal for those Serving in COVID-19 Alternate Care Facilities Faculty from the University of Colorado College of Nursing have collaborated with public health planning leaders on the state COVID response, specifically with the "surge" workforce and training needs.
Online Tool Kit for COVID-19 Patients Not Able to Speak Suite of free resources now available to help healthcare professionals communicate with COVID-19 patients who are unable to speak.Online toolkit include signs, charts, videos, tips to aid in treatment.
Health Care Connect is an initiative of the Chester County Economic Development Council and is funded in part by the private sector with grant funding, received from the Pennsylvania Department of Labor and Industry through the Chester County Workforce Development Board.