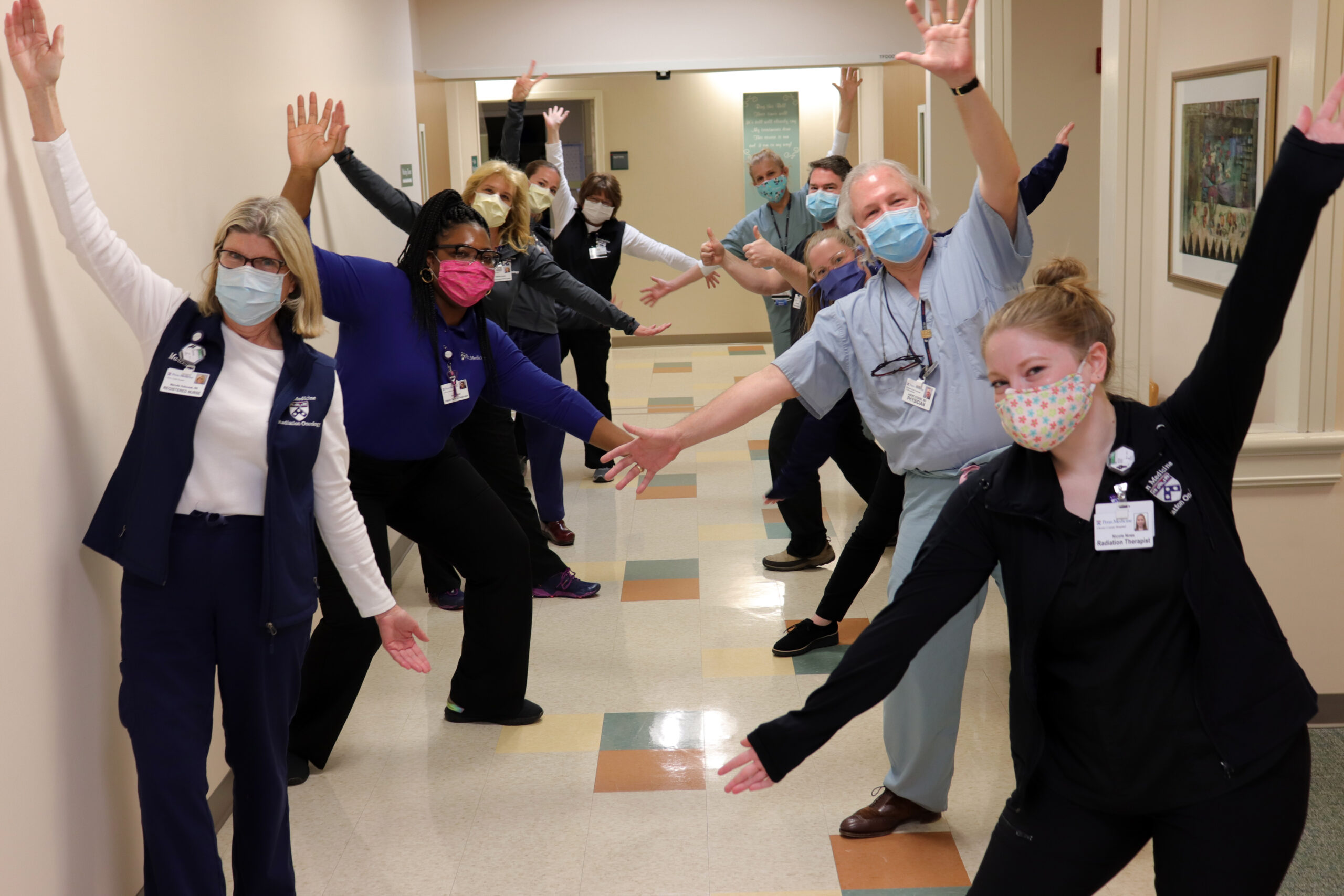 Recent News
COVID Vaccine Know the Facts
Flo Byarms, Manager of Community Health and Equity, Paoli Hospital/Main Line Health and HCC's Behavioral Action Team Champion, provided this quick and valuable fact sheet – COVID Vaccine Know the Facts. For this printable page and other COVID information and education resources, visit our COVID-19 Resources page.
Nancy Haughton, CCIU
CCIU Practical Nursing Program Director Nancy Haughton receives her 2nd Moderna vaccine at the Chester County Health Department on Westtown Road in February.
"Let's move Covid OUT and get as many vaccinated as possible to stop the pandemic!"
This dynamic consortium represents multiple healthcare sectors in Chester County and the region. Focused on challenges that face other industry partnerships such as workforce and transportation. We also target behavioral health access in terms of resources and remedies. It is through collaboration on educational opportunities with the best and the brightest in the region's health care industry that we can impact change and improve the health of our communities.
Michael Long: Cerner, CCEDC Board Member, with Cerner PR
HCC encourages vital collaboration across our region by coordinating committees to address industry wide issues and partnerships for several projects, as well as identifying high-demand career development opportunities.
Dr. Jane Tang, PhD, RN, NE-BC, Chair and Professor & Pamela Hudson, DM, RN Assistant professor and MSN Program Director
Health Care Connect is an initiative of the Chester County Economic Development Council and is funded in part by the private sector with grant funding, received from the Pennsylvania Department of Labor and Industry through the Chester County Workforce Development Board.